Photograph: Jahanzeb Haroon
Cover design & layout: Ramsha Afaq
Release date to be announced soon
RED DRAPES AND OTHER STORIES
Nwa Rizvi 
A collection of stories drawn across the city of Lahore – the homes and the roadsides, encircling the old and the new – uncovering a place where desire, danger, and unspeakable truths come undone.
In the decrepit brick alleys of the old Walled City there is a young man anguished over an infatuation beyond his reach, while a pair of red curtains beckon to him from a balcony in the neon-lit district; an impoverished driver negotiates the price of his soul as he chauffeurs his employer's son through the leafy streets of D.H.A to park in dark corners and keep watch; a creative writing student navigates the dissembling halls of a Liberal Arts university where validation comes in the guise of rejection and betrayal; in the closed thronging community of Chungi Amar Sidhu a butcher resorts to the one method he knows best to redeem the sin in his flesh; reckoning stalks the dusty recesses of a family home in Model Town, where a long buried secret seeks its final rest.
Rizvi's storytelling is visceral and enfolding, hinging on a taut, dark tension that pulls and releases in ways you never see coming.
In all twelve stories, Red Drapes offers a sensual, unsettling passageway into the city, turning it inside out. Streets and rooms lay bare an instinct and unrest, an indictment and redemption, that is at once brutal and bloodied as it is mournful and accepting.
This is Lahore as rarely shown before.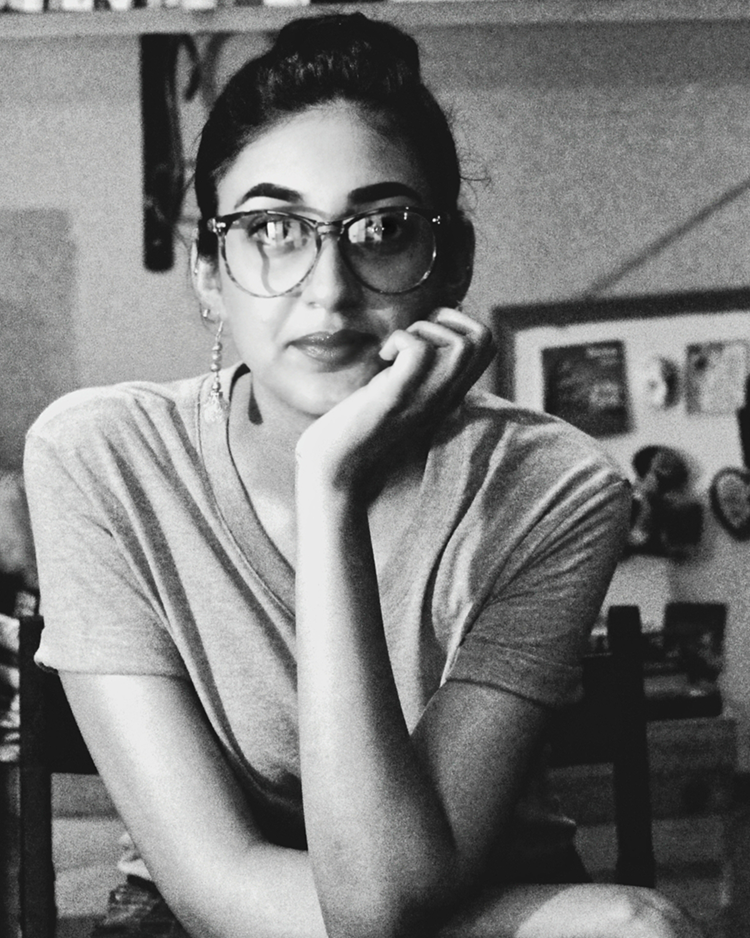 A writer and translator with a penchant for graphic art and photography, Nwa Rizvi's short stories have been featured in The Aleph Review (Volume 4, 2020), The Equator Line magazine (2019), and the anthology The Banyan and Her Roots, Ed. by Jad Adams (Palimpsest, India).
A gold medalist with a B.A (Hons) in Liberal Arts from Beaconhouse National University, Lahore (BNU), and a certified teacher trainer from the University of Texas-Austin, she teaches English Literature at the Lahore College of Arts and Sciences (LACAS). She has been a Research and Teaching Assistant at the Lahore University of Management Sciences (LUMS) and Beaconhouse National University.
Red Drapes and Other Stories is her first book.